Online Chat
We are on hand to provide live support, simply click the message button to start a conversation
Call Us
Speak with one of our friendly debt advisors on 0800 97 88 495

Support
Our team will help you find the right solution for your financial problems
A Leading
Debt Management Company
Debt Support Service was founded with the aim of providing fair and ethical consumer debt advice to UK residents. With our many years of experience helping people who are struggling with personal debt and financial problems, we are perfectly placed to help you find the right solution for your circumstances.
As a fully FCA regulated Debt Management Company, we can give you debt advice on any debt solution. FCA authorisation is considered the highest form of regulation within the debt advice sector. We have been proud to help 1000's over consumers, over the last decade to get quality, and practical, debt advice.
Get Debt Help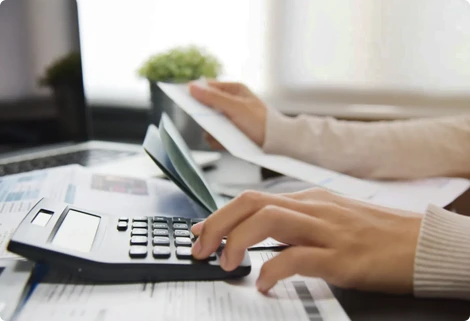 What Debt Solution is right for me?
Debt Support Service will go through your debts with you, and then look at your income and expenses. From there, we will be available to advise you on what debt solution is the most appropriate for your situation. It's important to know that individuals that are struggling with debt, tend to have various reasons for starting to struggle, which typically means companies cannot adopt a one size fits all approach towards debt advice.
In essence the role of a debt advice company, like Debt Support Service, is to take on your debts and consolidate them without you borrowing more money, or to try to get some of the debt written off for you.
At this point, once a debt solution has been agreed, you can expect to pay one payment towards your debt each month. We will have allocated funds to food, rent, utilities and so on which means all the essentials can be paid. The next step would then be for us to contact all your creditors on your behalf.
If you have some priority debts still outstanding, you will need to deal with these separately as debt management companies are unable to incorporate these into a debt management plan (otherwise known as a DMP.
The following are commonly
regarded as reasons for people seeking debt help:

Overcommitment

Relationship Separation

Bereavement

Deteriorating Health

Redundancy
Retirement
Covid

Increased living costs