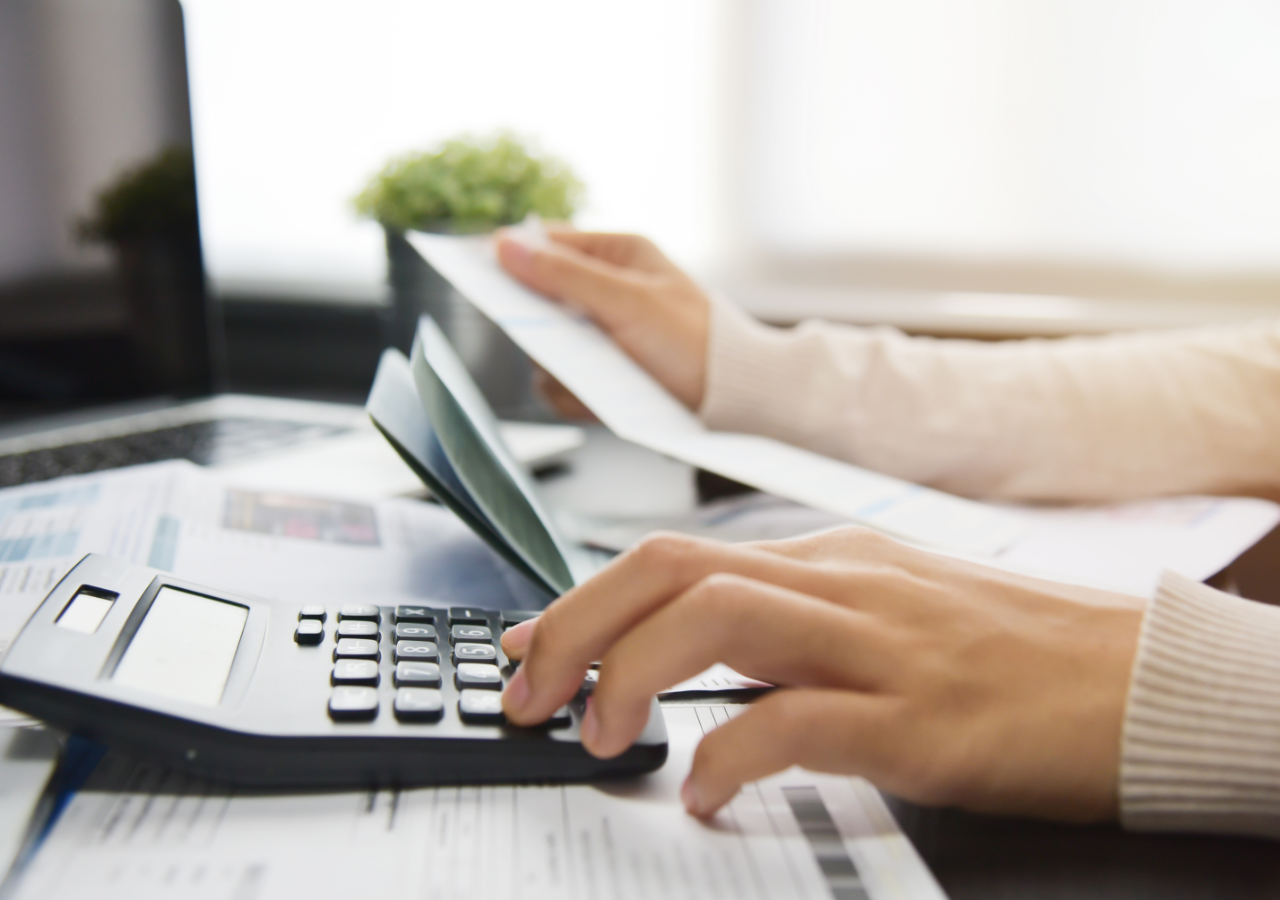 At this moment in time, debt is omnipresent the world over. Individuals, companies, even entire nations find themselves in a state of debt. For a great many people, and particularly those exposed to social deprivation, debt is an inevitability. The road to debt often begins at an early stage in life, children may perhaps be exposed to their parents taking on loans and struggling with their own finances. In many ways (and particularly in the moment), debt can seem a good solution to the alternative of going without. Television and social media are very quick to offer us money and make it seem like a very attractive proposition that everybody is doing with great ease. Debt has become 'normal' and purchasing via credit is a perfectly socially acceptable thing to do. Credit cards, mortgages and loan companies are everywhere and are very keen to sell us their products… and before you know it, you too may become embroiled in debt!
A survey of 2042 individuals was conducted in March this year featuring all age groups and income levels across the UK. According to this survey, around 15% of the respondents were in debt to a tune of more than 50% of their EMI (estimated monthly income), and a staggering 32% of these were senior citizens. One out of five of those in debt had taken out a loan of some form to repay existing loans. Living a debt-free life requires good financial discipline and an acute awareness of your financial situation and your spending habits. Debt management companies UK can take control of your debt and create a plan to get you back on track and out of the red.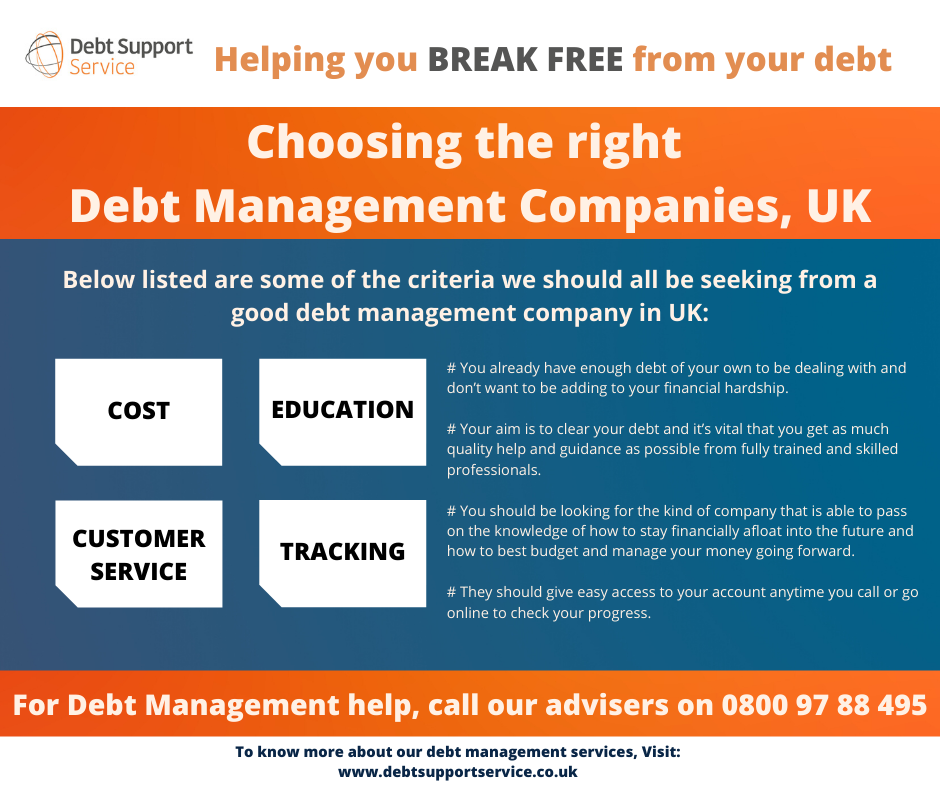 Choosing the right debt management company
Choices can often be very subjective, what might look to be the best option for one person, may appear a poor choice to another, and vice versa. Below however we list some of the criteria we should all be seeking from a good debt management company:
Cost – Seek debt management companies UK who do not ask you for high monthly fees. You already have enough debt of your own to be dealing with and don't want to be adding to your financial hardship.
Customer service – Your aim is to clear your debt and it's vital that you get as much quality help and guidance as possible from fully trained and skilled professionals. A debt management plan is a three to five year plan, your advisors need to be helpful, courteous and friendly as you will be dealing with them for some time to come. This help should be available to you through the duration of your plan.
Education – Right now you may be looking to fix the situation you find yourself in, and that's a great place to start. However, you need to also be looking for the kind of company that is able to pass on the knowledge of how to stay financially afloat into the future and how to best budget and manage your money going forward.
Tracking – The debt management company should give easy access to your account anytime you call or go online to check your progress.
Debt Support Service is a leading debt management company, you can be assured that you won't be shouldered with any unnecessary costs and that our advisors are all fully trained and skilled in the job of helping people out of debt.
What a debt management company does
As with other debt management companies in the UK, Debt Support Service provides debt management help and guidance for those who come to us that are struggling with debt.
We help you to choose a plan that is affordable and which will help you pay off your outstanding debts. One solution for your debt problems is a debt management plan (DMP). A DMP assists you in handling credit card debt, paying them off at an agreed upon affordable rate to each credit card company. Debt Support Service provides debt management help by initiating and managing a DMP, (if it's suitable to you) – free of charge.
What is a debt management plan?
Applicable only for unsecured debts such as credit card, medical bills and other debts which do not involve collateral.
Have a duration of three to five years
Attempts to reduce or waive ongoing interest and charges on your debt
Allows you to pay back your debt sustainably
Is not legally binding and allows you to adjust or make a lump sum payment at any point
Debt Support Service will help you achieve your dream of being debt free, we'll provide monthly statements that show how much you have paid towards your debt. This helps you to keep track of your progress and how far you have to go. In order to get debt management help from us, all you need to do is request a callback and one of our trained debt advisers will give you a call. Contact us today to help us to solve your debt problems!