Online Chat
We are on hand to provide live support, simply click the message button to start a conversation
Call Us
Speak with one of our friendly debt advisors on 0800 97 88 495

Support
Our team will help you find the right solution for your financial problems
What Is Debt Management?
Debt Management is an informal arrangement between yourself and your creditors
It allows you to pay back your debts at a rate you can afford. The rate at which you pay it back is calculated by taking into consideration all of your income and all your outgoings.
Debt management is ideally suited to debts that are classed as non-priority (credit cards, loans, store cards, overdrafts and others). However, debt management services are not ideal for priority debts such as council tax, court fines and mortgage arrears.
GET DEBT HELP
How to apply
for a DMP
The first step towards applying for a debt management plan is to establish if it suits your financial circumstances. Applying for a DMP through Debt Support Service is very straightforward, you can request a call back from one of our trained advisers, or you can contact us either via the phone, via email, or with live chat.
Get Debt Help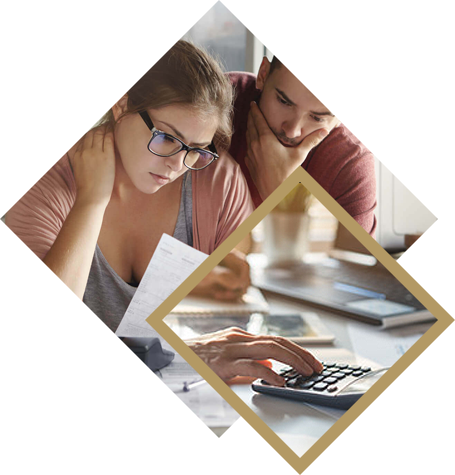 Who Uses A Debt Management Plan?
Debt Management is often used as a debt solution by consumers who have experienced a recent change in their personal circumstances, and as such are now struggling with their debt repayments. There are no contracts to be signed with a Debt Management Plan, and you will never owe Debt Support Service any money. You will need to sign a client authority form, which allows us to contact all your creditors on your behalf. You only make one payment to us, and we use that to pay all your creditors for you.
When seeking Debt Advice, it is important you seek advice from a company that is FCA regulated, this is often viewed as the gold standard within the industry, and means we have to conduct ourselves to a very high standard. Our FCA register information can be found here
A debt management plan (DMP) assists you in servicing your debts by arranging regular affordable payments. With the correct debt management support in place, someone currently struggling with debt will find their finances easier to manage in future. If a DMP sounds like a suitable option for you, debt support help is on hand to set up and manage a debt management plan at no extra cost.
Many providers that offer debt advice charge a fee for setting up a DMP, but this isn't always the case. It's important to keep in mind that if you don't want to pay such a fee, it is not mandatory. You simply need to find a provider willing to set up a DMP for no extra cost. Our information page explains how you can find relevant debt advice UK.
People tend to think about seeking debt management help when they are already struggling with their finances. Perhaps they've maxed-out their credit cards and can't find any lender to help them consolidate it with. In some situations there may have been a change to their circumstances, such as a separation or a job loss. Whatever the reason for your financial difficulties, the Debt Support Service offers professional debt help UK, and comprehensive debt advice to guide you through some of the best debt management solutions available for your circumstances. That may be with a Debt Management plan, or perhaps an alternative debt solution.
Debt companies must be fully authorised by the FCA to administer a Debt Management Plan. The Debt Support Service is fully authorised and appears on FCA Register; www.register.fca.org.uk (Simply type in FCA number; 659964)
With a Debt Management Plan, the Debt Support Service will act on your behalf, dealing with your creditors. You do not sign a contract with us and can cancel at any time, with no penalties. Debt Support Service will issue you monthly statements every time you make a payment towards your debts.
A Debt Management plan does not write-off debt, it simply allows you to pay your debts at a more affordable rate, which in turn likely means the time it takes to pay back the money you owe will increase. However, because a Debt Management plan is not legally binding, you can adjust your payments at any time, and you may even make lump payments if you so desire. Another major benefit with a Debt Management plan is that The Debt Support Service can request that your creditors freeze the interest and charges on the money owed by you.
In order to check to see if you qualify for a Debt Management plan with us, simply request a call back and one of our trained advisers will give you a call to discuss your options and offer professional debt advice. We will need you to tell us who you owe money to, how much you owe, plus your income and expenses.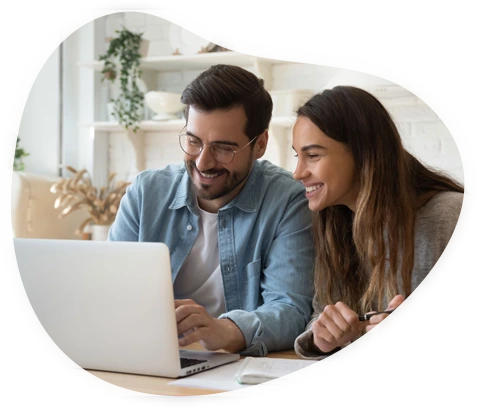 Debt Advice
A Debt Management Plan may not be the best solution for you. When seeking Debt Advice, there may be other debt solutions available like an IVA, or Bankruptcy. Our team of trained advisers will be able to establish what debt solution is the most appropriate for your circumstances.
We are very proud to provide honest and practical advice. We consistently achieve great reviews on independent review site Feefo, as well as on Google. We have been providing Debt Management Plans now for over a decade, and have helped 1000's of people over the years.
The benefits of a DMP
Risks of a DMP

.

As it is an informal agreement between you and your creditors, you are not legally bound to it.

.

As smaller payments are made every month, the time taken to repay your debts can be longer.

.

You need only make one payment per month to your creditors.

.

As this is an informal agreement your creditors can refuse to enter into the agreement, or leave the agreement at any time and request full payment.

.

No stress with going through numerous bills & contacting multiple companies each month.

.

Debts are never written-off and must be paid in full

.

Interest rates are either lowered or waived (depending upon your circumstances).

.

Your credit score is affected as you will likely be making smaller repayments.

.

DMP's are flexible and can be amended at any time to suit your financial needs.

.

There is no guarantee that your creditors will not try to contact you again.

.

You receive step by step help from the advisers and support throughout the term of your DMP.

.

A DMP does not offer legal protection from your creditors.
Frequently Asked Questions