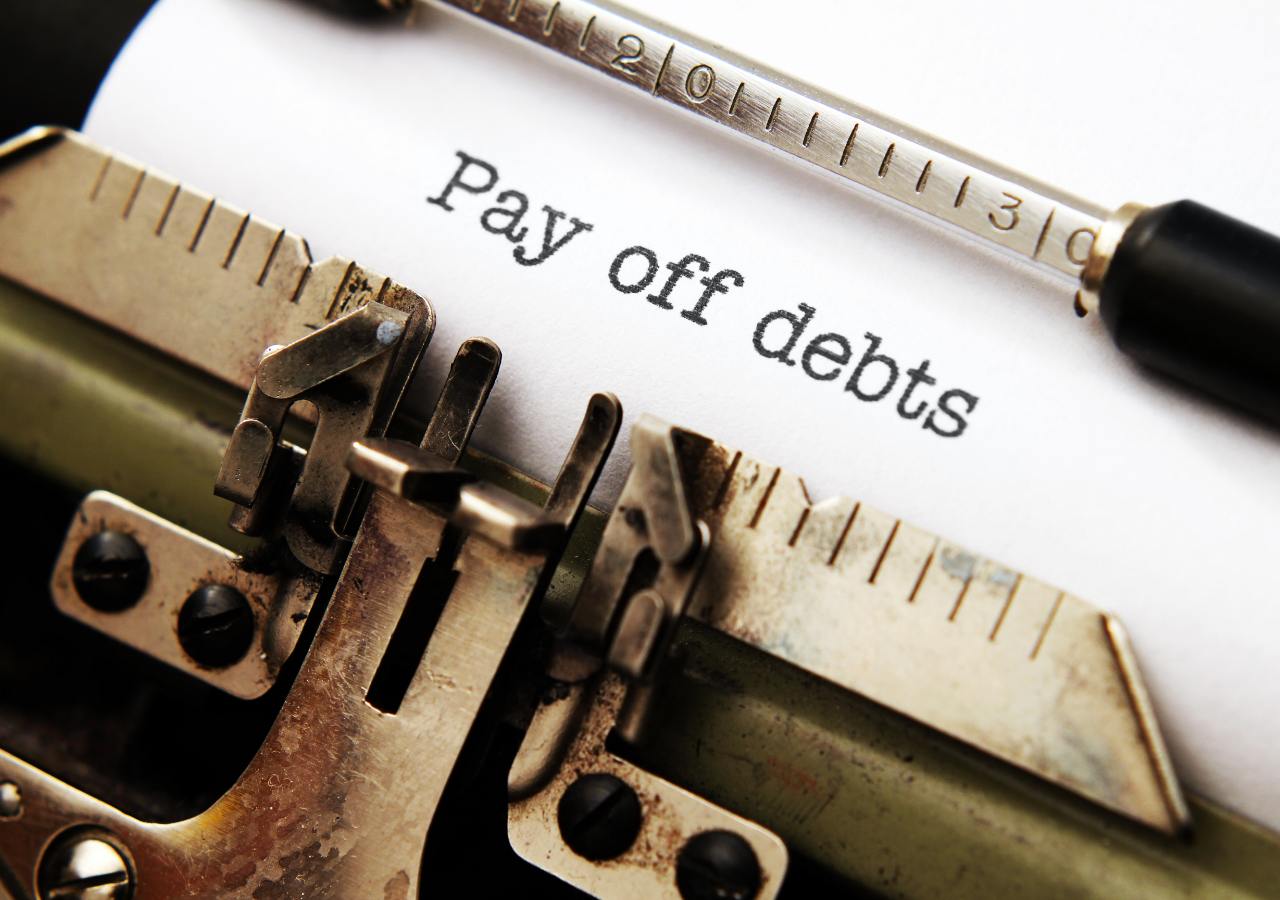 A positive course of action for anyone struggling with credit card debt may well be to seek debt management via professional means. Debt management is a clear and effective way to eliminate unsecured debts, such as credit cards, bank overdrafts and personal loans – essentially any debts which are not secured by collateral. Debt management is an informal agreement between you and your creditors to repay your outstanding debts over a fixed period of time. Debt management companies can help significantly with this process, and can be much easier than attempting to arrange one with your creditors yourself. They will help you to create a debt management plan that sets out a clear path for you to eliminate your debt.
Choosing the correct debt management program is key, as this will give you the best possible chance of successfully achieving your goal of financial freedom. If you find yourself burdened with more debt that you can manage, and you are not able to meet your minimum monthly repayments, your creditors will log this on your credit history. This in turn will negatively affect your credit score, making it more difficult for you to initiate a new loan or credit card and may also increase the interest rates you are offered on such loans. So, before you begin struggling with your financial situation, max out all of your credit cards and find it difficult to get further credit, it is time to seek out debt management plan UK.
Debt Management Plan UK – Allows you to make one monthly affordable payment to your DMP provider who can then distribute funds to your creditors. A provider will likely charge an affordable fee for such a service. Debt management plan UK is available for non priority debts. In plain terms, this is debt not secured by any collateral (such as via credit cards). The provider usually negotiates with your creditors to reduce or even possibly waive the interest you are paying on your debt.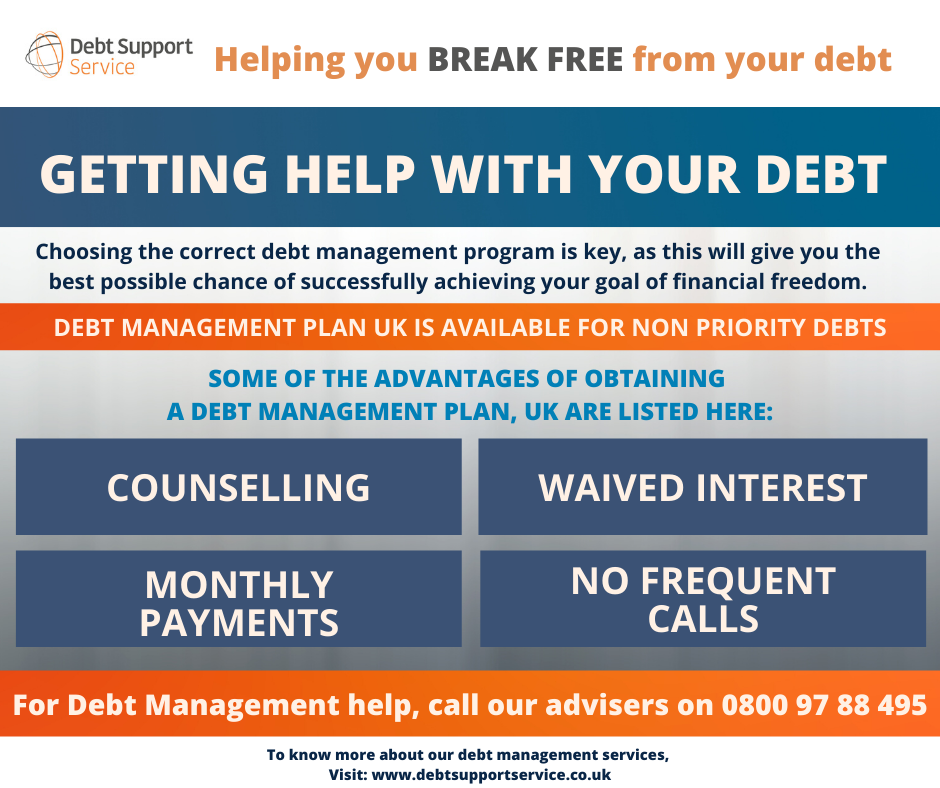 Non profit or ganisations do exist who can ensure that all the money you pay into your debt management plan UK goes towards paying off your debts. If you choose a fee paying provider you should ensure that any organisation is FCA authorised and that they meet the industry standards. Some of the advantages of obtaining a debt management plan UK are listed here:
Counselling – The credit counsellors will provide initial counselling, going over your budget and debts, before relaying to you the options at your disposal. These counsellors have experience in mapping-out a debt management plan in a manner that your creditors can accept. They have long standing relationships with creditors and their working knowledge is invaluable.
Waived interest – A DMP provider liaises with your creditors to lower (or possibly even waive) any previously charged interest or fees. This will help you lighten your burden of debt and channel your repayments directly towards paying off your principal debt, thereby lifting you out of debt sooner.
Monthly payments – Making a single monthly payment to your DMP provider is much easier than keeping on top of a stack of bills from different creditors.
No frequent calls – By enrolling in a debt management plan in the UK, you are able to manage your unpaid debt with the help of the counsellors. This will in turn mean less phone calls from collection agencies and less stress next time the phone rings.
Debt Support Service can help you arrange a debt management plan UK to pay off your outstanding debts. We are a leading debt management company in the UK and we provide highly acclaimed debt support service. If you need help with your debt and would like someone to talk it over with – get in touch with us today by phone or live chat. You can also request a call back and our trained advisers will contact you and begin the process of resolving your financial problems!