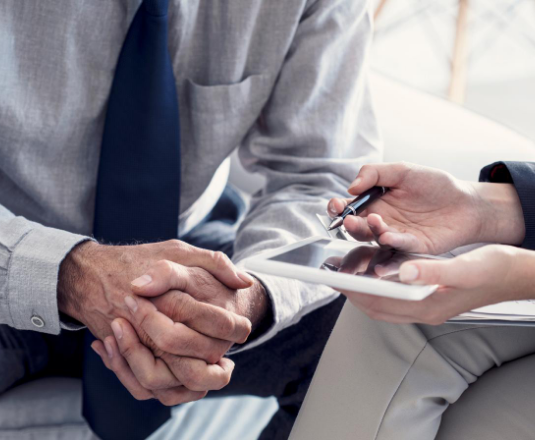 For those who are struggling with debt and finding it difficult to manage their finances, seeking professional debt advice could be hugely beneficial.  There are many debt management companies in the UK which provide debt advice to those in need, however, not all debt management companies are regulated by the FCA. It is important that you approach an FCA regulated debt management company so that you have protection and the knowledge that you are dealing with accredited professionals who stand the best chance of helping you become debt-free.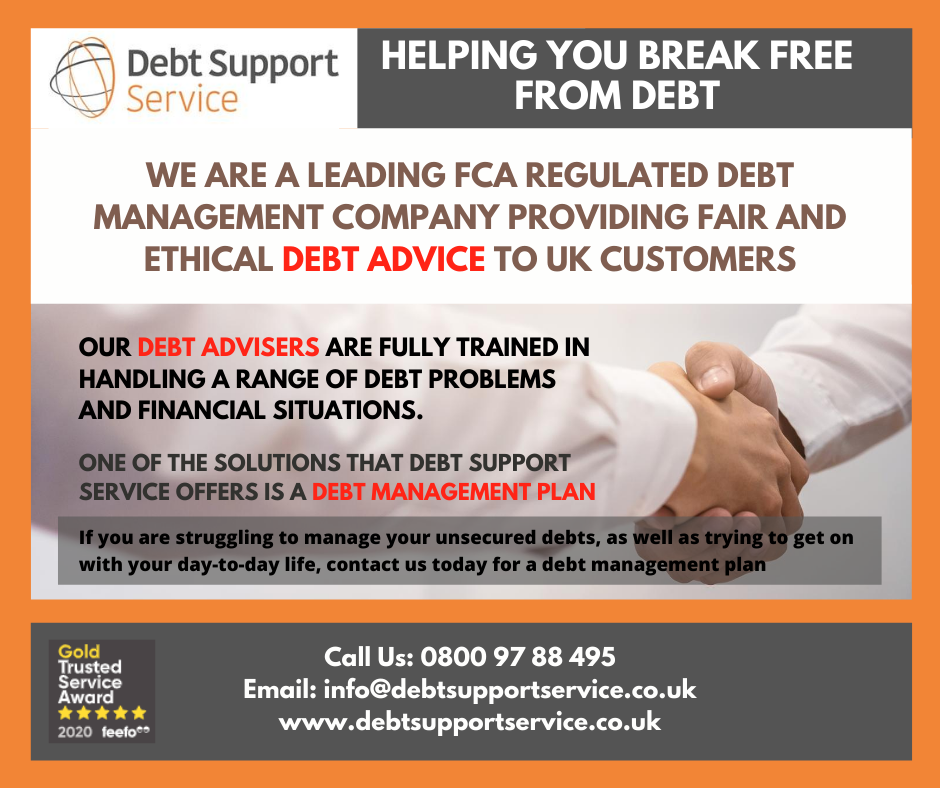 The Debt Support Service is a leading FCA regulated debt management company, with the aim of providing fair and ethical debt advice to our UK customers. Our advisers are fully trained in handling a range of debt problems and financial situations. Even if a situation feels unresolvable, the Debt Support Service can help relieve anxiety and relay all the options available to you.
To fully understand the extent of your debt issues, it is imperative that you fully divulge your financial situation to one of our advisers. Once your full financial standing is established, you will be offered various debt solutions to choose between. Your adviser will help choose a debt solution that best suits your financial needs. You will then be provided with comprehensive debt advice, together with all the necessary support you require to lift you out of your debts.
One of the solutions that Debt Support Service offers is a debt management plan UK. This is a payment plan that manages all of your creditors for you. However, it should be stated that a debt management plan UK is applicable only for unsecured debts – these are debts not secured against any property or assets such as credit cards, education loans, bank overdrafts, etc. Our advisers will consider your income and expenses and calculate the amount that you need to pay every month accordingly. A proposal is then drafted which we submit to your creditors, who in turn will decide if they agree to go ahead with the debt management plan UK. If all is agreed, we will collect a regular monthly payment from you and distribute it between your creditors. The term of your debt management plan UK will depend upon the amount of debt you owe and how many monthly payments you make.
When you feel as if you're struggling neck-deep with debt, it can be very difficult to know what best to do. Which debt solution should you choose? How best to manage your expenses as well as pay off your bills?,whom to turn to for help? By contacting professional debt advisers that can help you with the very best debt advice, you stand a great chance of getting yourself, your finances, and your life back under control. So, if you are struggling to manage your unsecured debts, as well as trying to get on with your day-to-day life, contact us today for a debt management plan UK. Make your life simpler by making just one single payment every month instead of multiple payments to each of your creditors.
Your first small step with debt management could turn out to be a big leap towards a debt free life!